"Why, Sir, you find no man, at all intellectual, who is willing to leave London. No, Sir, when a man is tired of London, he is tired of life; for there is in London all that life can afford."— Samuel Johnson
London is one of my favourite cities. The kind of place where you feel you're only ever scratching the surface. The kind of place where every time you walk out the front door you know you'll discover something new. I've often considered making London home, and while I'll never grow tired of London, I have come to prefer a more sedate lifestyle.
But when I am in London, these are some of my favourite haunts...

A recent find, this is my new favourite cocktail bar – on the planet. Located on Old Street, this bar is a kind of time machine, the kind where your choice of cocktail determines your destination. I'm not joking, this is serious stuff. I had the Tiger Balm, which actually smelled of Tiger Balm – transporting me back to Muay Thai training in Thailand.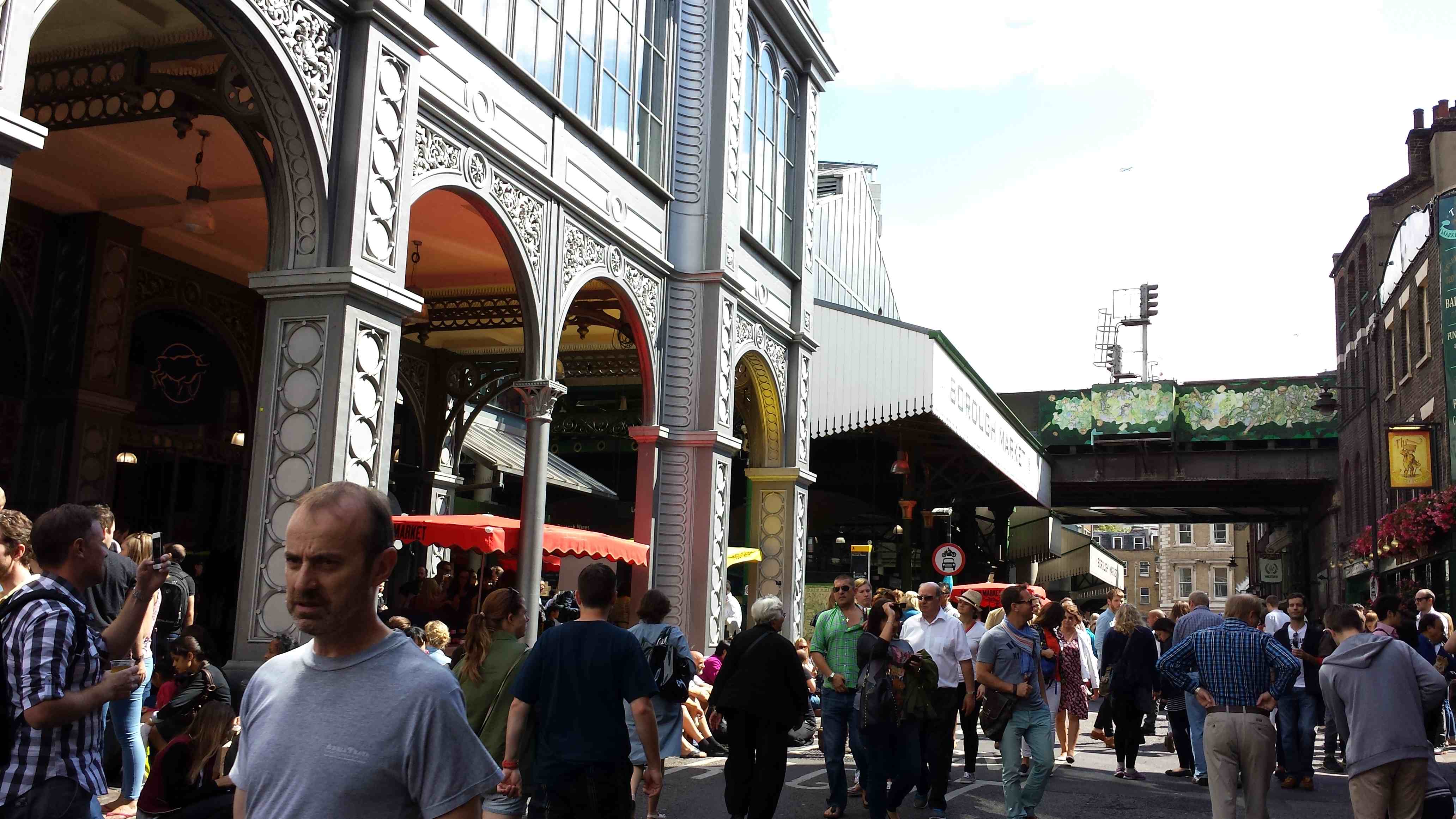 Borough Market on a Saturday morning is all hustle and bustle. Located next to London Bridge Tube Station, it's one of the largest and oldest food markets in London and one of the best places to go if you're a foodie.
Start with a coffee from Monmouth and stock up on fresh roasted beans – my current favourite, Finca Arcoiris from Guatemala.
Then wander around sampling all the delicious food and drink, but make sure you leave space to try the Empanadas from Porteña.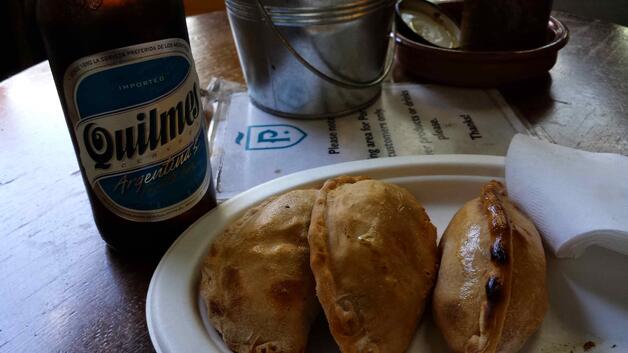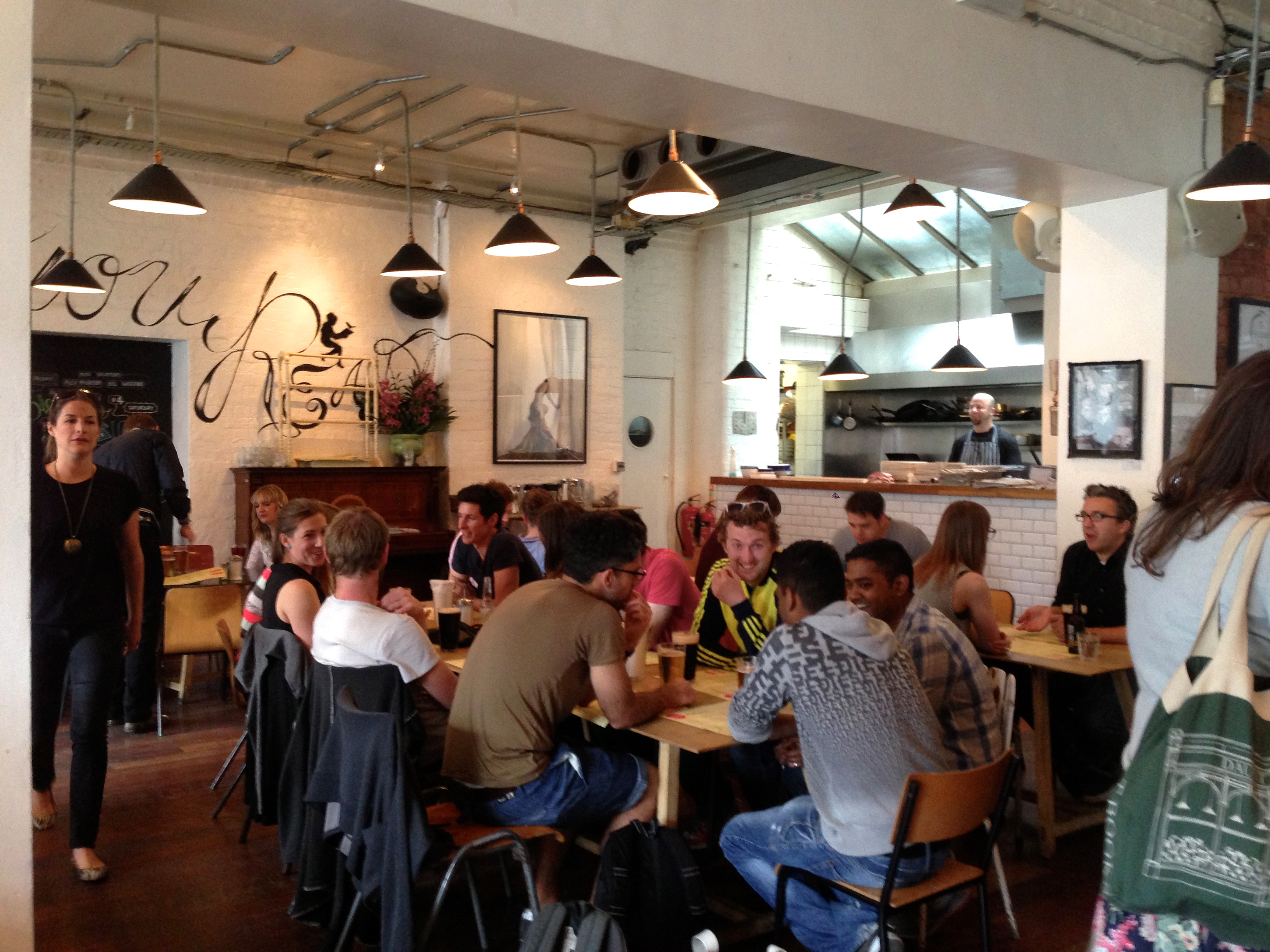 [Photo credit: The Lost Londoner]
Sometimes you need to break the routine and find a vibrant place to work. Searching for coffee spot with good wifi, I came across this post from The Lost Londoner. They're all good recommendations, but I particularly enjoyed The Book Club;  it's big, it's bright and it's got ample seating. The only challenge, there are limited power points. But if you've got a charged up MacBook Air, no worries.
We discovered Brew on the way home from gym one morning. Having just worked off a few hundred calories, we decided to pack on a few thousand. They have a creative brunch menu and prosecco is optional, but advised. Being an innovative bunch, the Brew team has considered the gym to brunch types, and have combined eating and exercise. Check out their brilliant marketing story, and the personal coach who'll be putting customers through the paces on the nearby common.
Disclaimer - some of the posts that follow have photos taken in my pre-veggie days. All places have subsequently been assessed and have been found to have excellent vegetarian meals.
My housemate introduced me to this tiny Lebanese restaurant. It has a kitchen smaller than most takeaway joints in London, yet still they manage to turn out some of the best meze and grilled dishes I've ever eaten.  The staff are excellent, the atmosphere is great, and for London they are great value – £25 - £30 for two, including a few beers.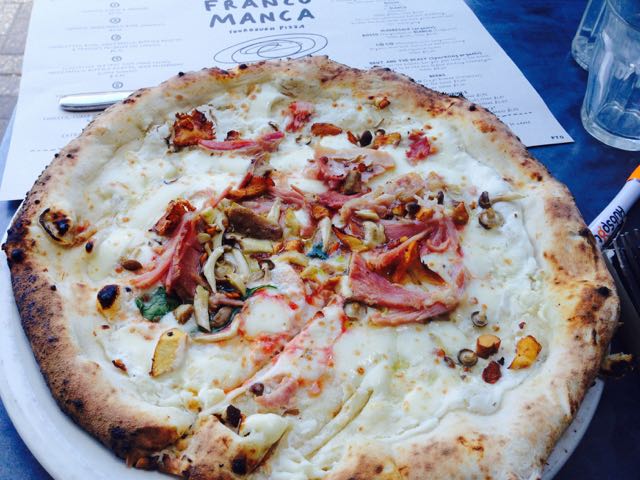 Looking for Neapolitan style pizza? Try Franco Manca at Brixton Market. Their sourdough crust is thin, crispy, and perfectly cooked. A limited list of classic Italian toppings means you won't spend ages trying to decide what you want on your pizza – don't be scared off by the queue, it usually doesn't take more than 20 minutes to get a table.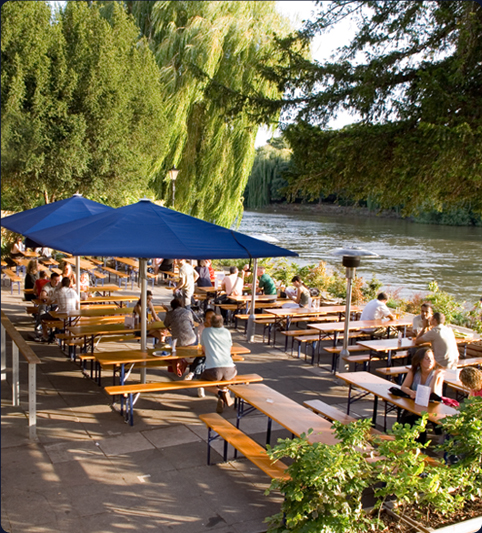 This German inspired 'beer-garden' is nearby Kingston on the pedestrian walking trail, alongside the river Thames. For the meat eaters, I recommend the Bavarian meat platter. For the veggie types, I recommend jugs of Weissbier and a Pretzel.
A Dim Sum addict, I'm constantly on the lookout for places that make these small bite sized bundles of happiness. A flight attendant on Virgin Atlantic recommended this place to me and now it's one of my favourite Chinese restaurants in London. Excellent Dim Sum combined with a relaxed atmosphere – unfortunately that relaxed atmosphere can extend to their service.
Terroirs Wine Bar
Hidden nearby Trafalgar Square and Charing Cross Station, Terroir has a menu that changes daily. The Cellar downstairs has very high ceilings and original brick walls, but more than that I can't remember. It was late and Terroirs is the kind of place where you get lost in conversation while enjoying homemade charcuterie and gradually sampling their extensive wine list.